BETOFILMTM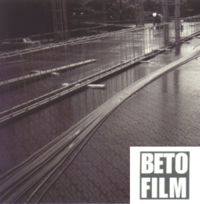 BETOFILMTM concrete form plywood is produced in Finland in the same mills which manufacturer FinnForm, the industry benchmark for quality form plywood. BETOFILMTM utilizes an engineered lay up of a Finnish Birch face veneers with alternating inner plies of Spruce and Birch. BETOFILMTM is recognized as a quality alternative to overlaid plywoods.
Product Benefits:
9-ply panel construction in both 5/8" and 3/4" thickness
Phenolic Surface Film (167g/m2) on both faces results in a balanced panel with two working sides.
Finnish Birch hardwood face veneers are tight grained requiring fewer patches. This in turn reduces grain/patch transfer in concrete surfaces.
Good reusability.
Compatible with all quality release agents. Chemical reactive type release agents recommended. Since the panel film surfaces are non-absorptive, less release agent is required. Panel should be dry, free of surface dust/dirt prior to initial pour. Panels should be properly cleaned and maintained between pours. (Follow release agent manufacturers application instruction.)
Available in 96" x 48" (face grain runs in short direction).
More Information:
Note: BETOFILMTM plywood is bonded with phenolic resin adhesive which is weather and boil proof. The bonding meets the requirements of the following standards: BS6566 1985 Type WBP, DIN 68705, BFU 100, SFS2415 and PS1-95 (USA).